4545 St. Johns Avenue, Jacksonville, FL 32210 • Monday-Friday 9-5 
privacy policy
Your Friendly Neighborhood Outdoor Equipment Store
Your Jacksonville lawn and garden headquarters.
Outdoor Power Equipment Sales Corp. (hereinafter, "Outdoor Power Equipment Sales Corp.", "we", "us", or "our") strives to make use of our online facilities and services accurate, confidential, secure and private. Our privacy policy has been designed and created to ensure our visitors of our commitment to meet most existing privacy standards.
THEREFORE, this Online Privacy Policy Agreement and Terms of Service (hereinafter "Privacy Policy" or "this Agreement") shall apply to Outdoor Power Equipment Sales Corp. and it shall govern your use of this site and any and all data collection and usage related thereof. Through your use of outdoorpowerequipmentjacksonville.com (hereinafter, "Site"), you are herein consenting to the following data procedures expressed within this agreement and are agreeing to a legal and binding agreement between you and us governing your access to and use of this site.
Collection of Information
This website collects various types of information, such as:
Voluntarily provided information which may include your name, address, email address, billing and/or credit card information etc., which may be used in connection with our business, including without limitation when you submit forms, purchase products and/or services and to deliver the services you have requested.
Information automatically collected when visiting our website, which may include cookies, third party tracking technologies, analytical tools, tracking pixels, and server logs.
Please rest assured that this site shall only collect personally identifiable information that you knowingly and willingly provide by way of surveys, submissions, completed membership forms, and emails. It is the intent of this site to use personally identifiable information only for the purpose for which it was requested, for marketing, and any additional uses specifically provided on this site.
We may also gather non-personally identifiable information, including the type of browser you are using, IP address or type of operating system to assist us in marketing and maintaining superior quality service.
We recommend that you review the privacy policies and statements of any website you choose to use or frequent as a means to better understand the way in which other websites garner, make use of and share information collected.
Use of Information Collected
We may collect and may make use of personal information to assist in the operation of our website, marketing, and to ensure delivery of the services you need and request. At times, we may find it necessary to use personally identifiable information as a means to keep you informed of other possible products and/or services that may be available to you from the site. We may also be in contact with you with regards to completing surveys and/or research questionnaires related to your opinion of current or potential future services that may be offered.
We do not sell, rent or lease any of our customer lists generated by this site to any third parties. We may, however, provide information to our manufactures and marketing partners in connection with promotions and targets advertising. We may also use personally identifiable information collected by this site to market via social media sites like Facebook, Instagram, etc.
We may deem it necessary to follow websites and/or pages that our users may frequent in an effort to glean what types of services and/or products may be the most popular to customers or the general public.
We may disclose your personal information, without prior notice to you, if required to do so in accordance with applicable laws and/or in a good faith belief that such action is deemed necessary or is required in an effort to in our sole discretion:
Remain in conformance with any decrees, laws and/or statutes or in an effort to comply with any process which may be served upon us and/or our website;
Maintain, safeguard and/or preserve all our rights and/or property; and
Perform under demanding conditions in an effort to safeguard the personal safety of users of the site and/or the general public.
Children Under Age of 13
We do not knowingly collect personally identifiable information from children under the age of thirteen (13) without verifiable parental consent. If it is determined that such information has been inadvertently collected on anyone under the age of thirteen (13), we shall immediately take the necessary steps to ensure that such information is deleted from our system's database. Anyone under the age of thirteen (13) must seek and obtain parent or guardian permission to use this website.
Unsubscribe or Opt-Out
All users and/or visitors to our website have the option to discontinue receiving communication from us and/or reserve the right to discontinue receiving communications by way of email or newsletters. To discontinue or unsubscribe to our website please send an email that you wish to unsubscribe to info @ outdoorpowerequipmentjacksonville .com. If you wish to unsubscribe or opt-out from any third party websites, you must go to that specific website to unsubscribe and/or opt-out.
Links to Other Web Sites
Our website does contain links to affiliate and other websites. We neither claim nor accept responsibility for any privacy policies, practices and/or procedures of other such websites. Therefore, we encourage all users and visitors to be aware when they leave our website and to read the privacy statements of each and every website that collects personally identifiable information. The aforementioned Privacy Policy Agreement applies only and solely to the information collected by our website.
Security
We shall endeavor and shall take commercially reasonable precaution to maintain adequate physical, procedural and technical security with respect to our offices and information storage facilities so as to prevent any loss, misuse, unauthorized access, disclosure or modification of the user's personally identifiable information under our control. Nevertheless, no security system is impervious. We cannot guarantee the absolute security of your information. Moreover, we are not responsible for the security of information you transmit to us over networks that we do not control, including the Internet and wireless networks. THEREFORE WE MAKE NO WARRANTIES, EXPRESS OR IMPLEID, REGARDING THE SECURITY OF YOUR INFORMATION.
We also uses Secure Socket Layer (SSL) for authentication and private communications in an effort to build users' trust and confidence in the internet and website use by providing simple and secure access and communication of credit card and personal information.  In addition, we are a licensee of TRUSTe.
Changes to Privacy Policy Agreement
We may update, change, modify, or revise this Privacy Policy at any time for any reason. Any changes will become effective when posted to this Site, along with the date on which it was most recently revised as indicated by the "Last Updated" heading in this Privacy Policy. Your continued access to and/or use of the Site after any such changes constitutes your acceptance of the Privacy Policy as modified. It is your responsibility to review the Privacy Policy regularly for updates. We will post any changes via the "Privacy Policy" link on our website's homepage, so that our users and/or visitors are always aware of the type of information we collect, how it will be used, and under what circumstances, if any, we may disclose such information. If at any point in time we decide to make use of any personally identifiable information on file, in a manner materially and radically different from that which was stated when this information was initially collected, the user or users shall be promptly notified by email. Users at that time shall have the option as to whether or not to permit the use of their information in this separate manner.
OTHER WARRANTIES
THE SITE IS PROVIDED "AS IS". WE MAKE NO WARRANTIES, EXPRESS OR IMPLIED, REGARDING THE SITE AND ONLINE SERVICES AND HEREBY DISCLAIM ALL WARRANTIES OF ANY KIND OR NATURE, INCLUDING, WITHOUT LIMITATION, THE IMPLIED WARRANTIES OF MERCHANTABILITY, FITNESS FOR A PARTICULAR PURPOSE, ACCURACY, AND NON-INFRINGEMENT. WITHOUT LIMITATION, POWER EQUIPMENT DOES NOT GUARANTEE OUR ONLINE SERVICES/PRODUCTS WILL MEET YOUR REQUIREMENTS, OR WILL BE ERROR-FREE, UNINTERRUPTED, OR FREE OF VIRUSES OR OTHER HARMFUL COMPONENTS, OR THAT ANY DEFECTS WILL BE CORRECTED.
Choice of Law
This Privacy Policy shall be governed by and construed in accordance with the laws of the State of Florida without regard to choice or conflict of law principles.
Other Terms
If, for any reason our Privacy Policy, or any portion thereof, is determined to be unenforceable, such provision shall be enforced to the maximum extent permissible so as to give the intended effect thereof, and the remainder of this Privacy Policy shall continue in full force and effect. Our failure to act with respect to a breach by you or others does not waive our right to act with respect to that breach or subsequent or similar breaches. No consent or waiver by us will be deemed effective unless in writing. This Privacy Policy constitutes the entire agreement between us and you with respect to your use of the Site and supersedes all previous written or oral agreements.
We may, in our sole discretion and without prior notice, block and/or terminate your access to the Site and if we determine that you have violated this Privacy Policy or if you use the Site in a way that we deem, in our sole discretion, to be an unacceptable use.
Acceptance of Terms
Through the use of this website, you are hereby accepting and agreeing to be bound by the terms and conditions of our Privacy Policy. If you are not in agreement with our terms and conditions, then you should refrain from further use of our sites. In addition, your continued use of our website following the posting of any updates or changes to our terms and conditions shall mean that you are in agreement and acceptance of such changes.
How to Contact Us
If you have any questions or concerns regarding the Privacy Policy Agreement related to our website, please feel free to contact us at the following email, telephone number or mailing address.
Email: info @ outdoorpowerequipmentjacksonville .com
Telephone Number: (904) 387-1512
Mailing Address:
Power Equipment Sales Corp.
4545 St. Johns Avenue
Jacksonville, FL 32210
Last Updated: 06/19/2019
our mission
We were built on providing solid customer satisfaction. We've earned our reputation the old-fashioned way; through hard work and treating every customer the way we would want to be treated.
We guarantee you will find the right equipment to save you time and give you great looking results every time.
Power Equipment Sales Corp. is an authorized dealer for the following manufacturers: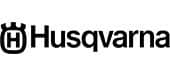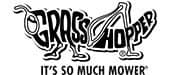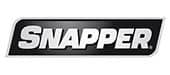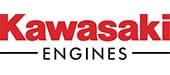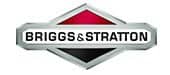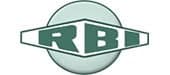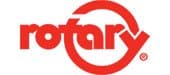 We accept financing through Sheffield Financial.
You can apply for financing at our showroom, or get pre-approved online before selecting your new outdoor power equipment.
Sheffield Financial specializes in financing for work, play, and everything in between.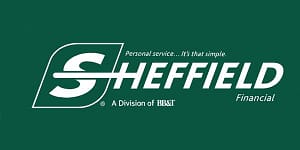 For when you search for...
"a lawnmower store near me"
Power Equipment Sales Corp.
4545 St. Johns Ave.
Jacksonville, FL 32210
(904) 387-1512
Monday-Friday 9:00 AM – 5:00 PM
Get Directions 
East to find...
Conveniently located on the corner of Hamilton Street and St. Johns Avenue in Jacksonville, our service department carries a full line of OEM replacement parts to keep you up and running. Be sure to visit our "Factory Promotions" page for the latest manufactures sales and specials available.