4545 St. Johns Avenue, Jacksonville, FL 32210 • Monday-Friday 9-5 
sales
Your Friendly Neighborhood Outdoor Equipment Store
Your Jacksonville lawn and garden headquarters.
the right lawn equipment for the right job
At Power Equipment Sales Corp. located in Jacksonville, Florida, we guarantee you we will help you match the right equipment with the right job to save you time and give you great looking results. We cater to all of your outdoor power equipment needs. We invite you to visit our St. Johns Avenue showroom Monday thru Saturday during normal business hours to view our full line of powerful, lightweight, and quality power equipment for professional landscapers and homeowners who are serious about lawn maintenance. With our selection of equipment and committed customer satisfaction, you are sure to find what you are looking for all under one roof.
Need more help?
Call us today for more information about pricing, financing, and manufactures promotions.

husqvarna automower 430x
Obstacles and tight spaces are no sweat. Weather resistance, it works in the rain, too.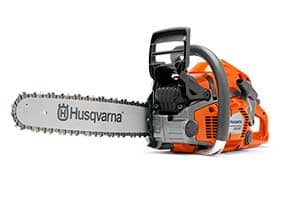 HUSQVARNA
550XP
Husqvarna 550 XP® is developed for tree care professionals and skilled land owners. 

husqvarna automower 430xh
Smart technology and an intuitive interface, the world's most capable robotic mower. 

HUSQVARNA
3120XP
Our largest chainsaw is one of the most powerful in the world. 

HUSQVARNA
525PT5S
Designed for professionals,  offers the longest reach in our pole saw lineup. 

HUSQVARNA
525L
Robust, durable machine built for demanding trimming. Easy to maintain and service.

HUSTLER RAPTOR SDX
A commercial-quality mower built for the toughest residential yards up to 3 acres in size. 

HUSTLER SUPER Z
Stands apart with its deck and disperse grass more quickly and efficiently.

HUSTLER DASH
The most compact residential mower designed to get the job done at a price you can afford. 

Hustler Raptor SD
The Raptor® SD is a residential zero-turn perfect for bigger yards. 

HUSTLER RAPTOR
Engineered from the ground up, packs more performance, reliability and legendary.

Grasshopper 124v41
Comfort, quality and durability for residences or landscape professionals.

Grasshopper 337G5 EFI
Powerful performance and fuel economy are available with the 337G5. 

Grasshopper 225V
A zero-turn riding lawn mower designed with commercial-grade features.

generac powerpack 6998
Custom home backup generator that meets your home backup needs.

Generac 6500E
An affordable solution for many different applications, with electric start.
our mission
We were built on providing solid customer satisfaction. We've earned our reputation the old-fashioned way; through hard work and treating every customer the way we would want to be treated.
We guarantee you will find the right equipment to save you time and give you great looking results every time.
Power Equipment Sales Corp. is an authorized dealer for the following manufacturers:
We accept financing through Sheffield Financial.
You can apply for financing at our showroom, or get pre-approved online before selecting your new outdoor power equipment.
Sheffield Financial specializes in financing for work, play, and everything in between.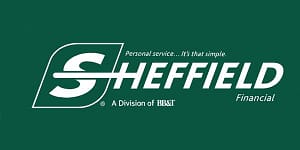 For when you search for...
"a lawnmower store near me"
Power Equipment Sales Corp.
4545 St. Johns Ave.
Jacksonville, FL 32210
(904) 387-1512
Monday-Friday 9:00 AM – 5:00 PM
Get Directions 
East to find...
Conveniently located on the corner of Hamilton Street and St. Johns Avenue in Jacksonville, our service department carries a full line of OEM replacement parts to keep you up and running. Be sure to visit our "Factory Promotions" page for the latest manufactures sales and specials available.