4545 St. Johns Avenue, Jacksonville, FL 32210 • Monday-Friday 9-5 
Your Jacksonville lawn and garden headquarters.
Factory-trained technicians
Lawn Mower Repair & Service
We service almost all brands of power equipment.
Factory Promotions
Before you start shopping, check out all of the manufacturer discounts and savings available to you.
Power Equipment Sales Corp.
We're one of Jacksonville, Florida's oldest lawn equipment and garden dealers in the greater Jacksonville area. Family owned and operated for over 40 years we are dedicated to providing you the best in outdoor power equipment. Located on the corner of Hamilton Street and St. Johns Avenue in Jacksonville, we offer a full range of residential and professional lawn equipment.
Our certified lawn and garden service technicians service and repair most brands of commercial and residential lawn equipment including but not limited to zero turn mowers, riding mowers, blowers, chainsaws, trimmers, edgers, and walk behind lawn mowers. We also service other types of power equipment–pretty much anything with a small engine–including generators, pressure washers, construction equipment, log splitters, airplane tugs, rail drills, concrete saws, chop saws, power cutters, and stump grinders. With an extensive inventory of parts, we are sure to get you back up and working in no time flat.
Although we provide parts and service for most outdoor power equipment brands, we pride ourselves in only selling premium equipment. Whether you are looking for a new lawnmower or chainsaw, we have you covered. The Power Equipment Sales Corp. staff is available to answer any of your outdoor equipment sales and service questions. No matter if you are a professional landscaper or homeowner, we will help you find the right tools to get the job done no matter what the size.
our mission
We were built on providing solid customer satisfaction. We've earned our reputation the old-fashioned way; through hard work and treating every customer the way we would want to be treated.
We guarantee you will find the right equipment to save you time and give you great looking results every time.
Power Equipment Sales Corp. is an authorized dealer for the following manufacturers:
We accept financing through Sheffield Financial.
You can apply for financing at our showroom, or get pre-approved online before selecting your new outdoor power equipment.
Sheffield Financial specializes in financing for work, play, and everything in between.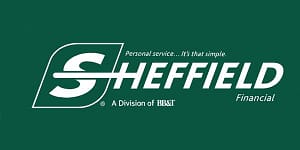 For when you search for...
"a lawnmower store near me"
Power Equipment Sales Corp.
4545 St. Johns Ave.
Jacksonville, FL 32210
(904) 387-1512
Monday-Friday 9:00 AM – 5:00 PM
Get Directions 
East to find...
Conveniently located on the corner of Hamilton Street and St. Johns Avenue in Jacksonville, our service department carries a full line of OEM replacement parts to keep you up and running. Be sure to visit our "Factory Promotions" page for the latest manufactures sales and specials available.